Franchising Business is a Wise Move
Franchise investment:
A franchise investment offers an useful business model along with training, guidance, and support. In the recent period, the economic record for franchises has been impressive. Franchising business is rising at a faster rate than non-franchise.
However, there are many factors to consider, and the primary is to determine if this is the right business approach. You require to have a start-up investment. Many franchise fees range from $50,000 to $100,000, and in some cases, it includes the cost of infrastructure, training, and initial arrangements.
All franchises are not made equal:
Before initiating any franchising business, review the track record of success for the potential franchise opportunities you are considering. When making a career change and franchising business investment, a franchise can help increase the probabilities of success. If you hit on the right formula, this could be the first step to a pleasing career and investment opportunity.
What are the advantages of franchise ownership?
With a successful franchising business, you can prosper under an established brand and collaborate with other franchise owners.
Franchise Companies have the expertise to support you as a new franchisee, because they provide assistance with your franchise planning, launch, training, operations, and growth opportunities. They have exclusive technology and marketing strategies specific to the operation you are pursuing, so you can start a new franchising business more successful faster than if you did it on your own model.
Even during the weak economic conditions, a number of franchises are flourishing while new self-businesses are hesitant about jumping in. With the franchise option, you run your own business. But you take advantage of the shared benefits of a supportive company with services like:
Training to ensure constant business operations:
Regular delivery of goods and services fortifies your reputation and customer return rates.
Franchisers assist with spot selection, training, software, and other operational requirements.
Additional support is available to expand your operations, restructuring for efficiency, and coach you on personnel or service changes.
With more experienced persons on your support, your chance of individual success is greater.
Expertly designed promotional campaigns are harder for small businesses to afford, but with a large brand's setup, you benefit from professional marketers to promote your franchise.
Owning your own franchising business with already proven reputation allows you to learn and grow your capabilities with franchiser support.
Uncle Fluffy Franchise Opportunities: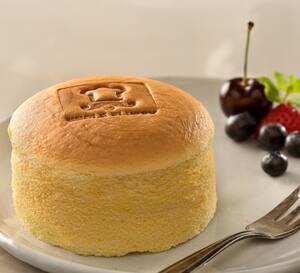 Getting fame with UAE best cheesecakes, Uncle Fluffy is providing perfect Japanese Cheesecakes including Keto Cheesecake, and traditional Japanese Cheesecake. Being the most affordable franchising business, they are offering two models either to open a shop or start with small kiosk.
Being economical franchising business, franchising fee is around $30,000 to $50,000, at the same time, As compared to Subway franchise cost, McDonald's franchise fee and Uncle Tetsu franchise, Uncle Fluffy's franchise is of low cost.
These are three big reasons why you might be hearing about bakery franchising business in coming period:
1. Operating expenses are lower
2. Creativity is appreciated
3. Many Franchises means more potential customers
We get to choose people we like, who can specifically do the job. That we know will be true brand upholders and delivering the very best for our lovely clients, because, we believe our franchises are as much our clients as the people who enjoy our bakery items. So it's all about service delivery to them, and helping make their business grow. Our clients love the service they are getting and our franchises love being part of our team.
A franchise is the very best of both worlds, you get to work with like-minded people to expand your brand. They are invested in making it a success and they are remunerated by the hard work they put in, indeed, with planning and concentrating execution, a franchise business is an exceedingly rewarding enterprise.
A jiggly cheesecake and profitable franchise prospect make the everlasting happiness.
Please follow and like us: